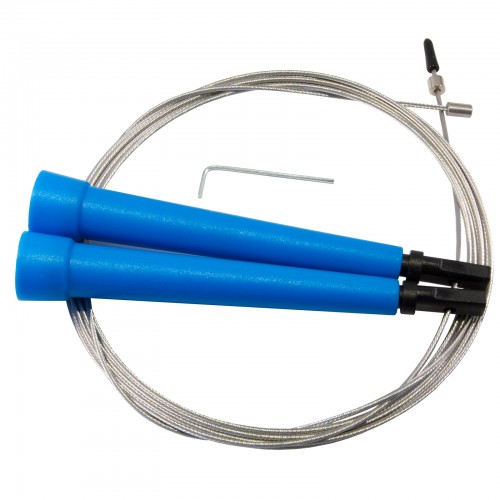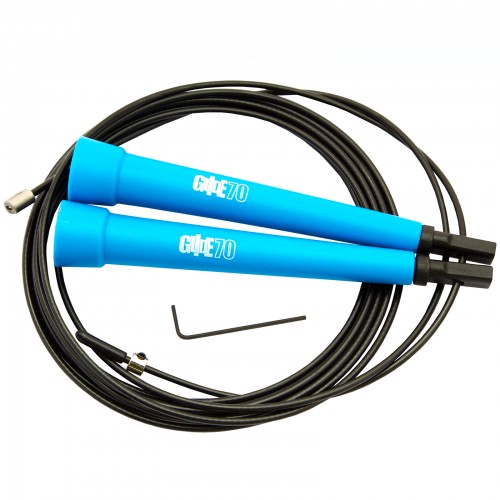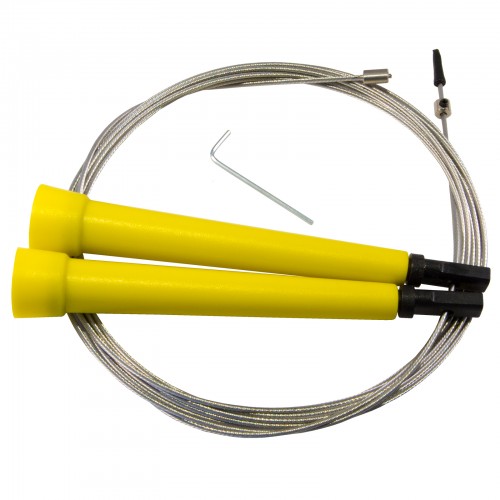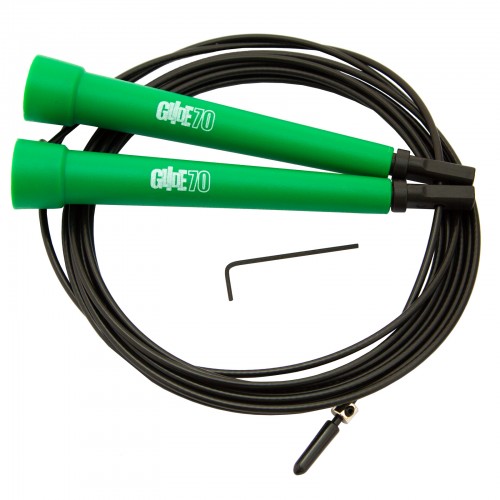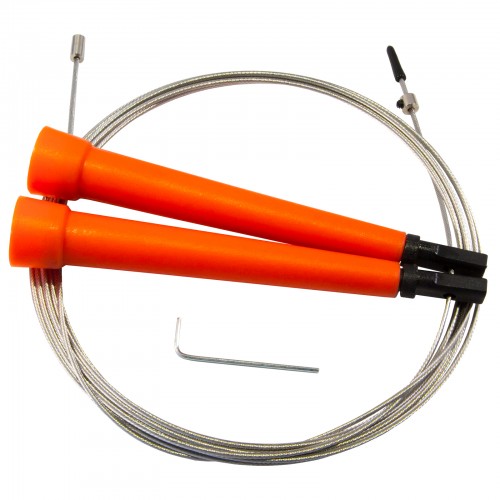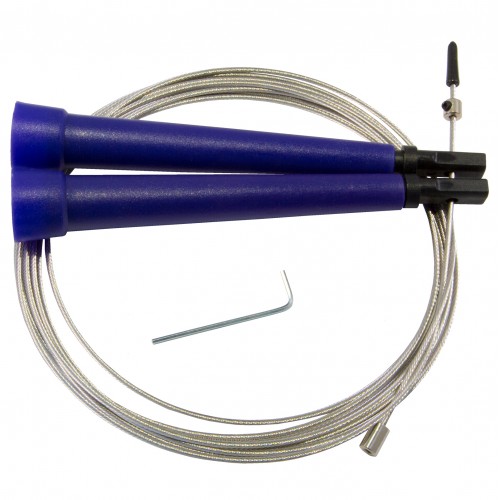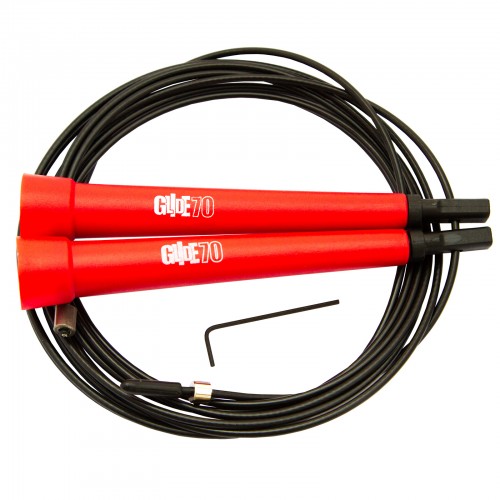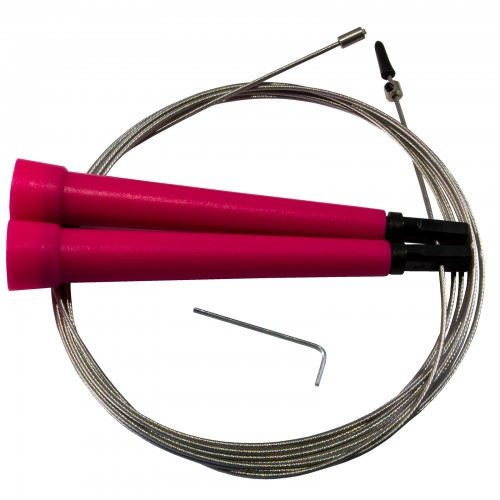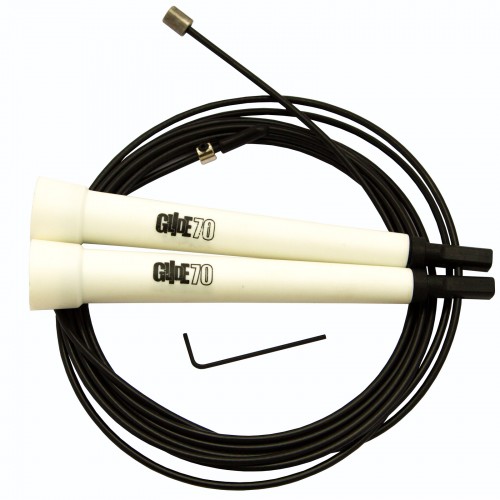 Glide70 special color
€ 11.45
More info about Glide70 special color
The GLIDE70 for more Double Unders, and Crossfit Workouts!
GLIDE70 the lightest
Cable Speed Rope in the world,weighs only 2.46 ounces.
Aero-dynamically designed pivoting shaft made of unbreakable engineered polymer with matte finish easy grip speed handles.

Ultra fast highly flexible tangle free SS or TPU-coated Black Cable.

Nickel plated brass cable stoppers are easy to adjust with the provided Hex Key.

Safety Protective End Caps to protect Skippers with the sharp ends of the wire.
Special handle colors, to give your own "touch" to the GLIDE70!
Attention! This GLIDE70 is only recommended if you're a trained Jumper, it requires proper fitness, coordination and technique of Jumping.
So buy this GLIDE70 only if you have gained sufficient experience with, e.g. a Licorice Rope; a Beaded Rope or a Do-It-Yourself Speed Rope.
This to prevents disappointment.